Was ist Self-Hosting?
On-prem

Raspberry Pi
PC Engines
Intel NUC
Thomas-Krenn
HPE ProLiant MicroServer
Super Micro

bei Hosting/Housing-Partner
Self-Hosting? Digitale Souveränität?
Unzufriedenheit mit bestehenden Lösungen

Interessenskonflikt User vs. Plattform
Businessmodell

Kontrolle über die eigenen Daten

wo liegen sie, wie werden sie monetarisiert?
was stelle ich wo bereit?
Im- und Export-Schnittstellen

Sharing is caring! Aufbau von Communities
Ausbau und Erhalt von (Betreiber-)Wissen
Mitbestimmen, wie wir digital zusammenleben
Shoshana Zuboff: The Age of Surveillance Capitalism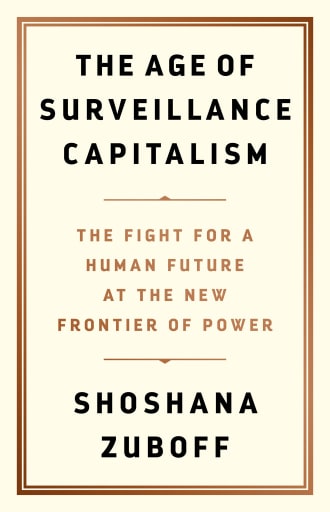 Oh the irony…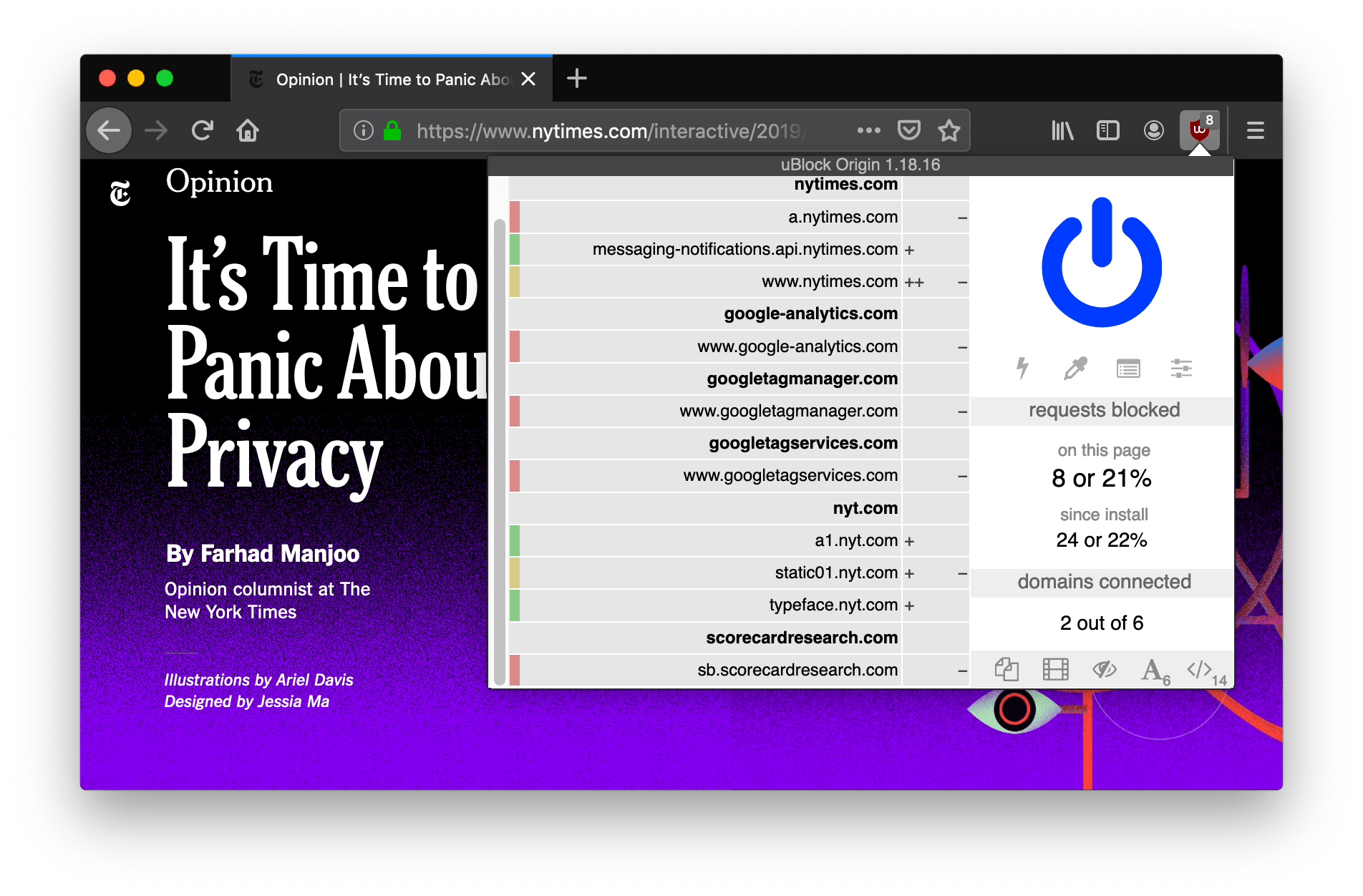 Nein! Doch! Ohhhh!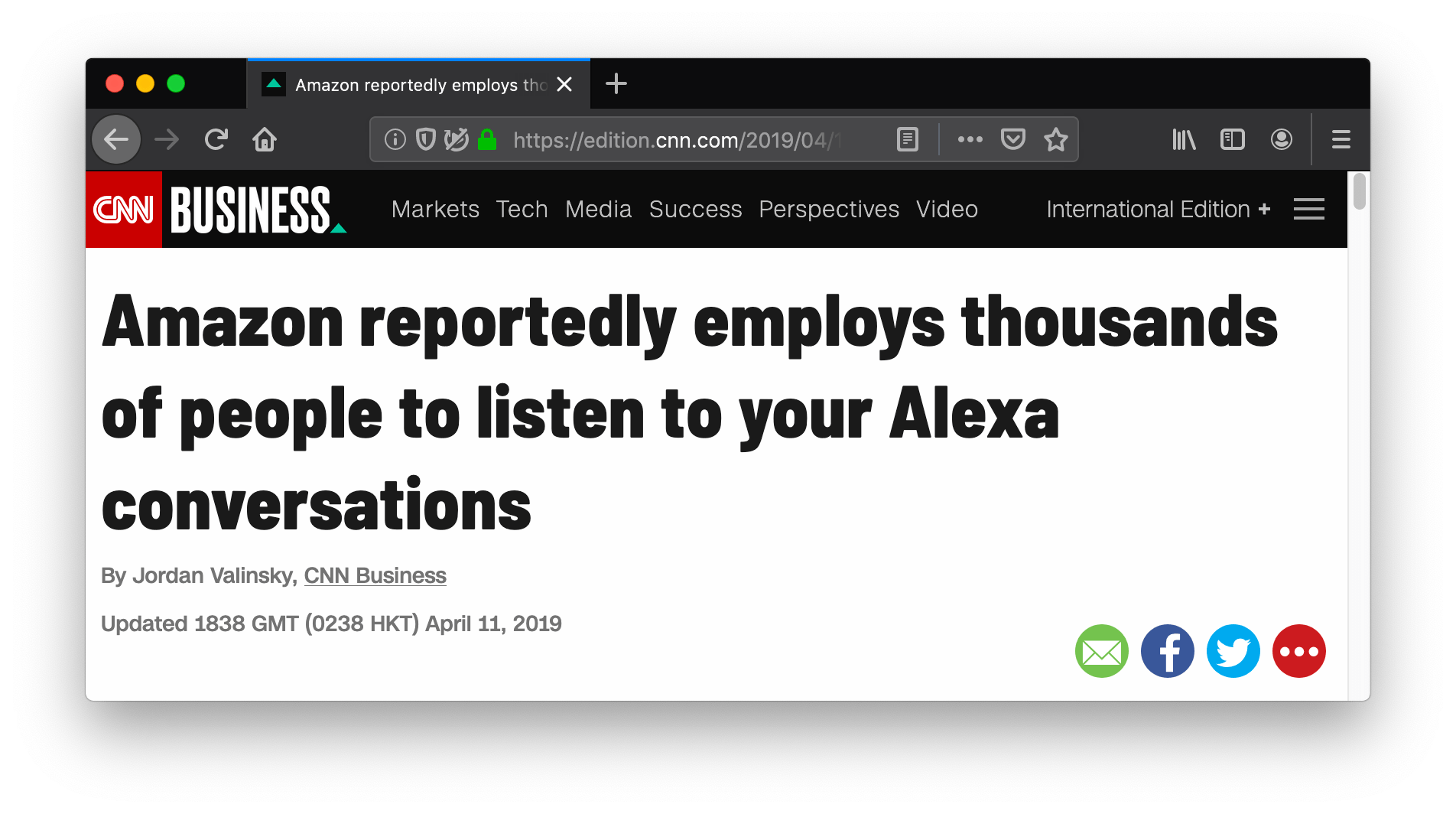 🙈🙉🙊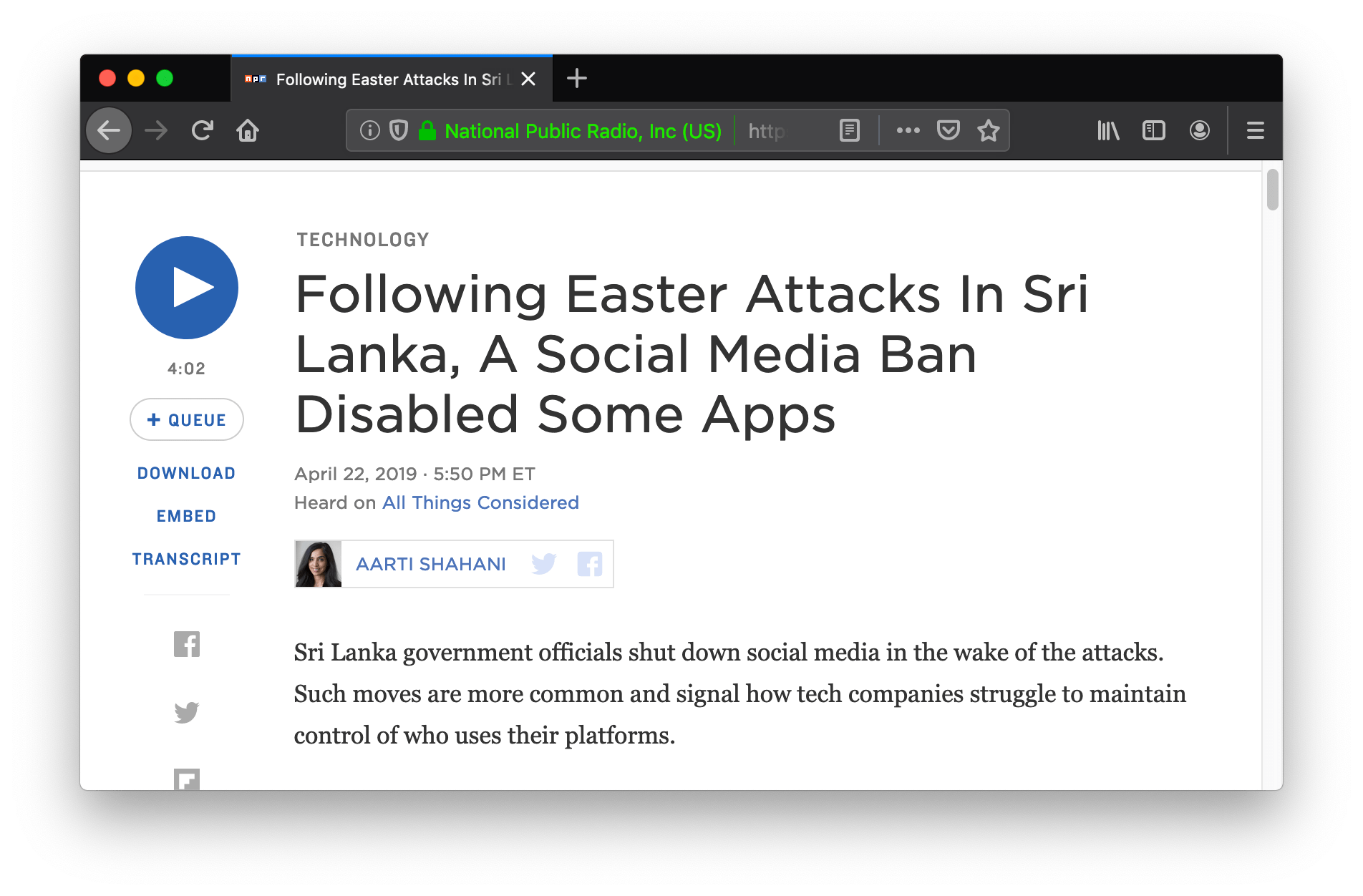 Das Medium ist die Botschaft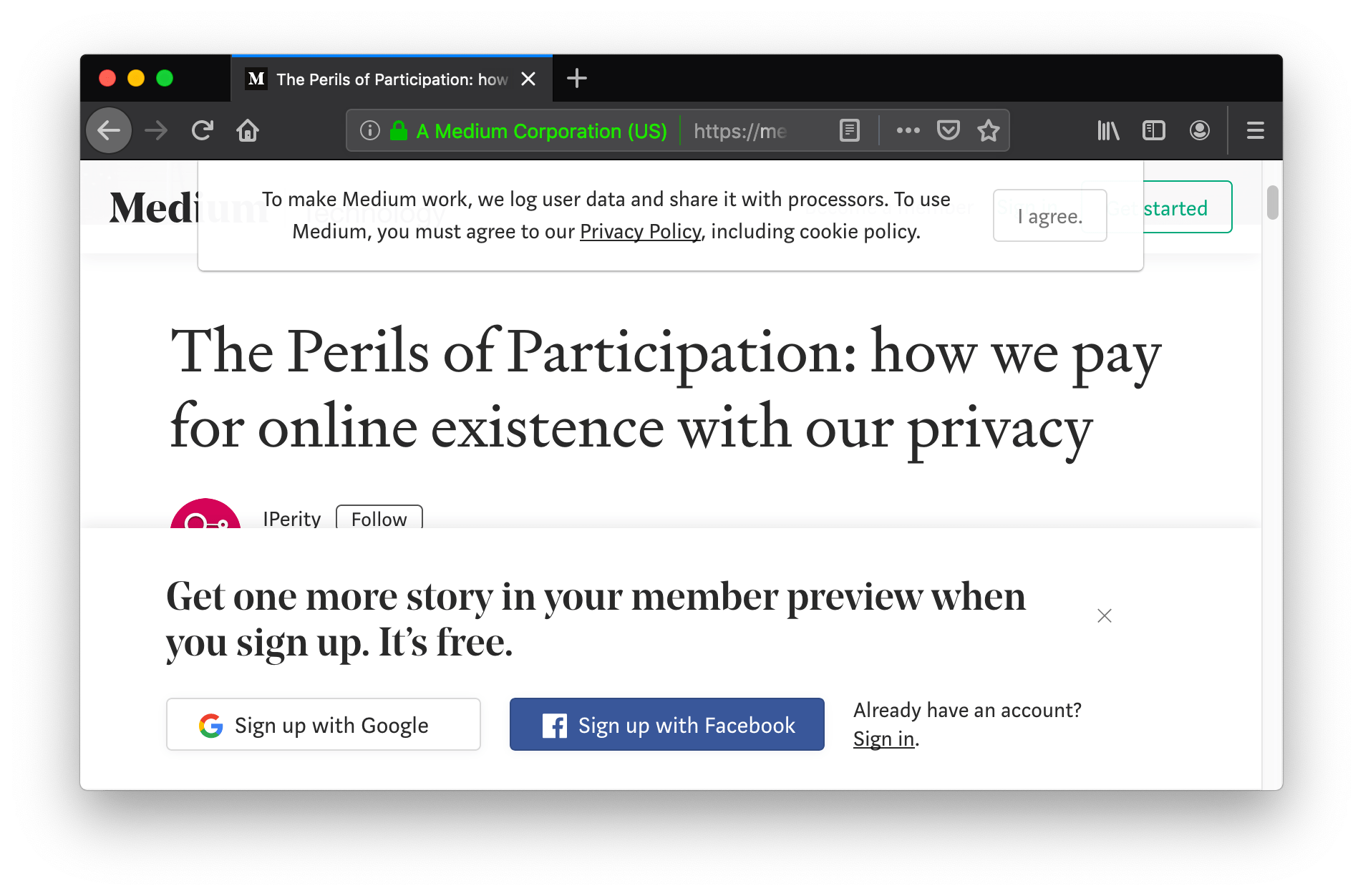 I Can Has Slides, plz?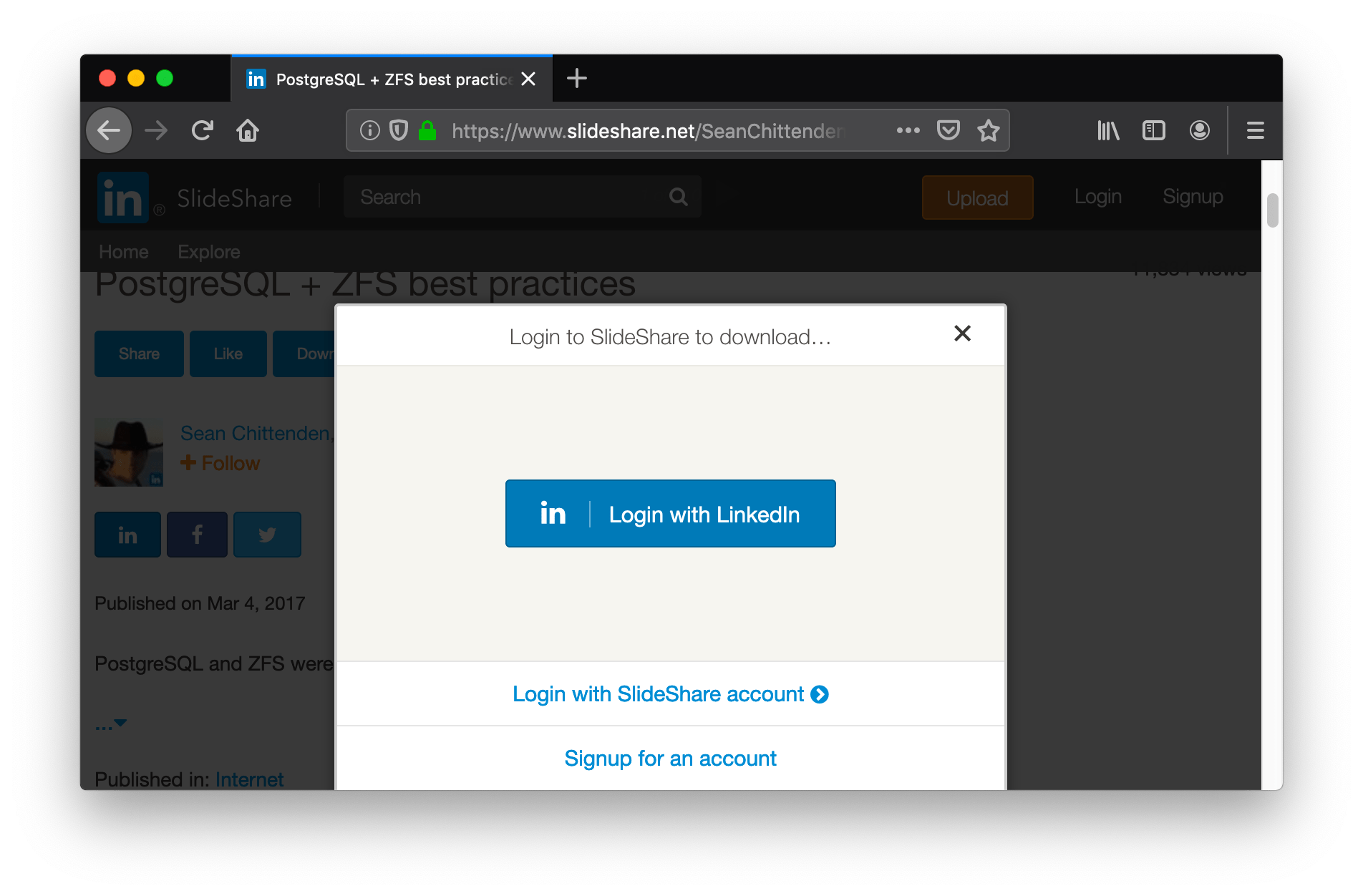 I Can Has Slides, plz?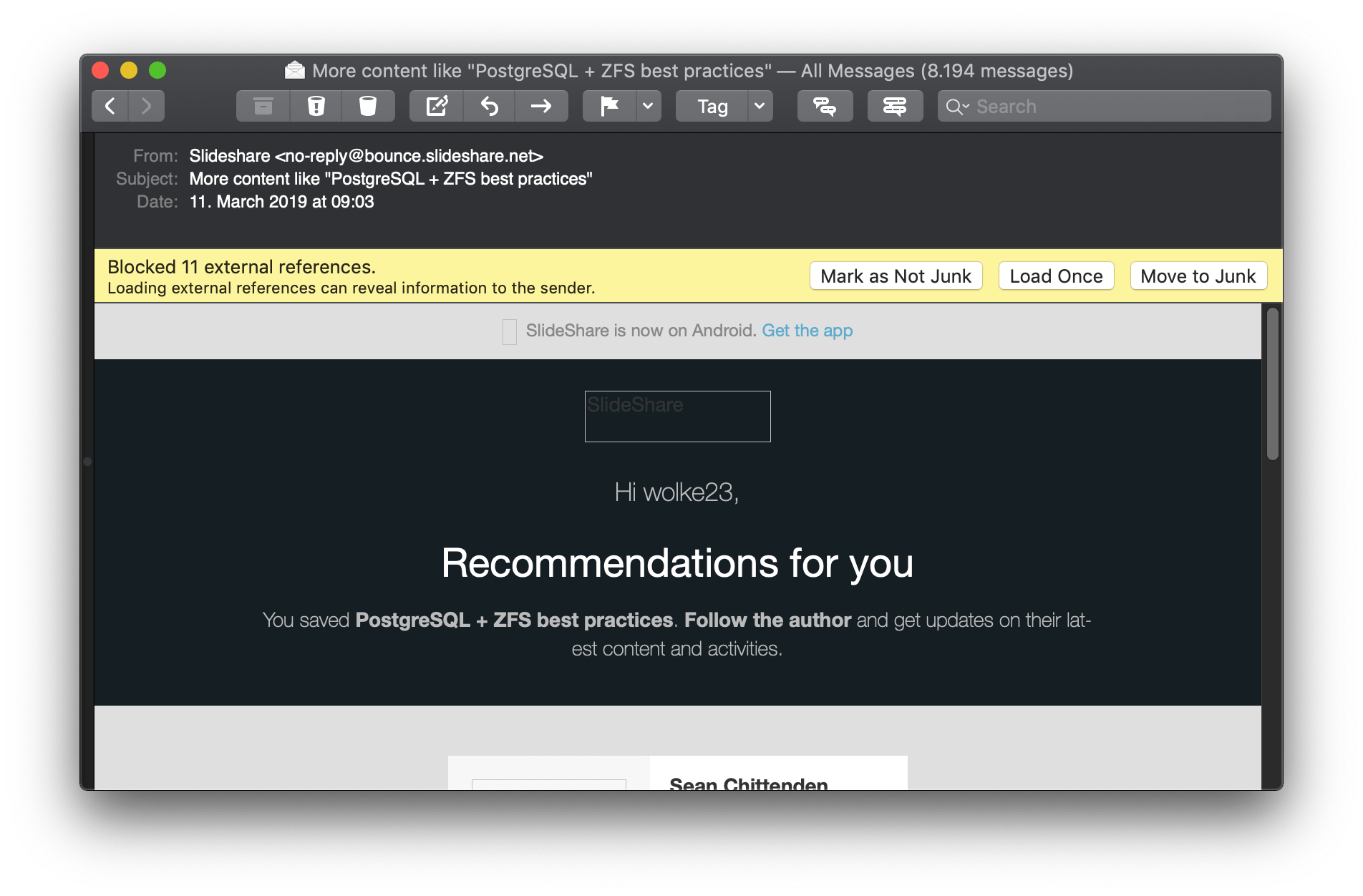 Digitial Heritage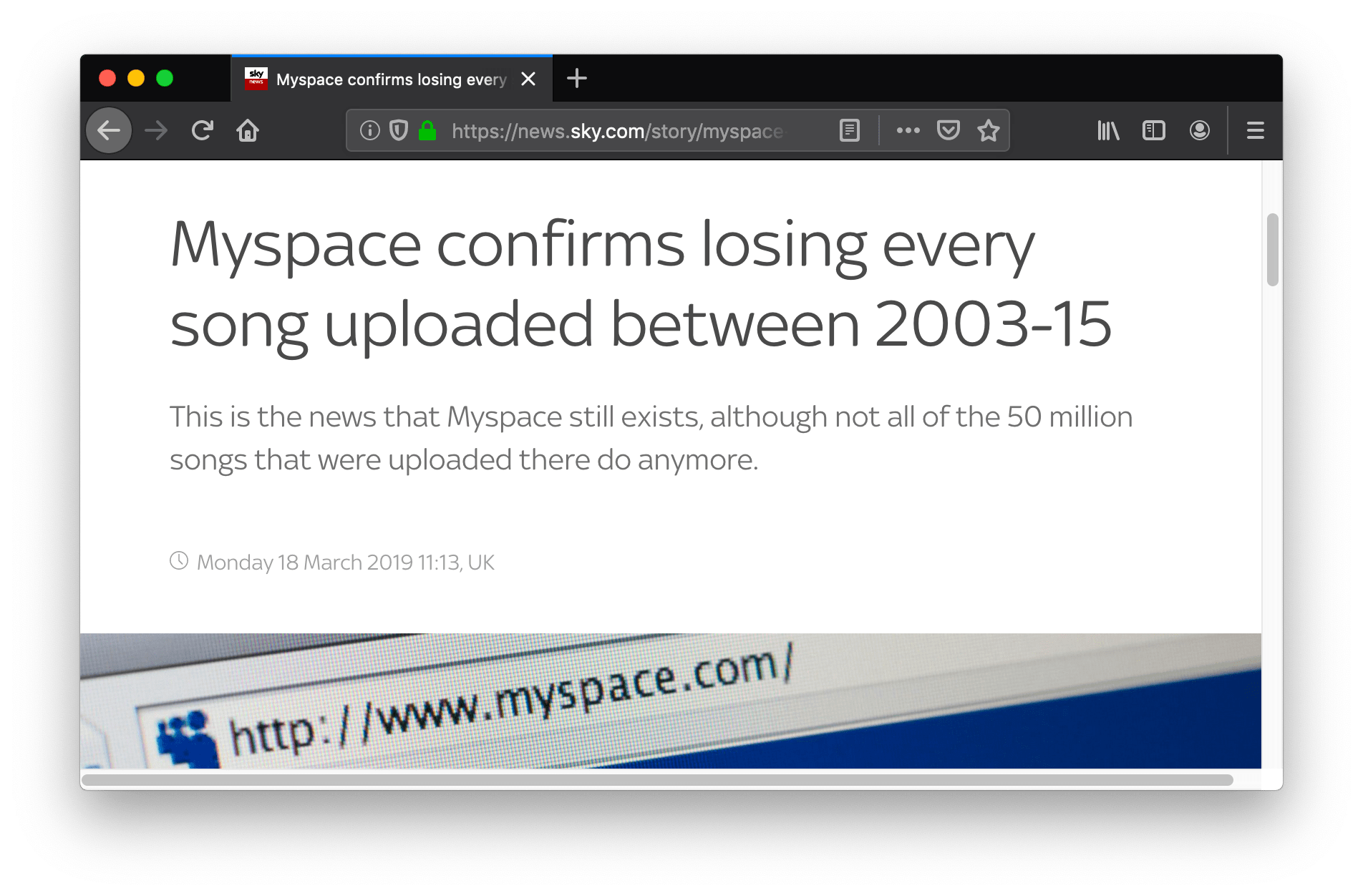 Künstliche Einschränkungen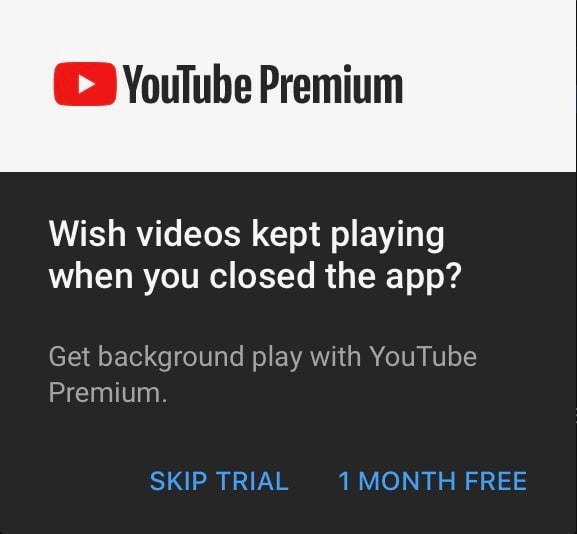 Slack

Herausforderungen beim Self-Hosting
Investition an Zeit (und Geld)
No man is an Island

Community erforderlich
Gegenstelle (Self-hosted Mail zu Gmail)

Security
rechtliche Belange
Exkurs: Dezentralisierung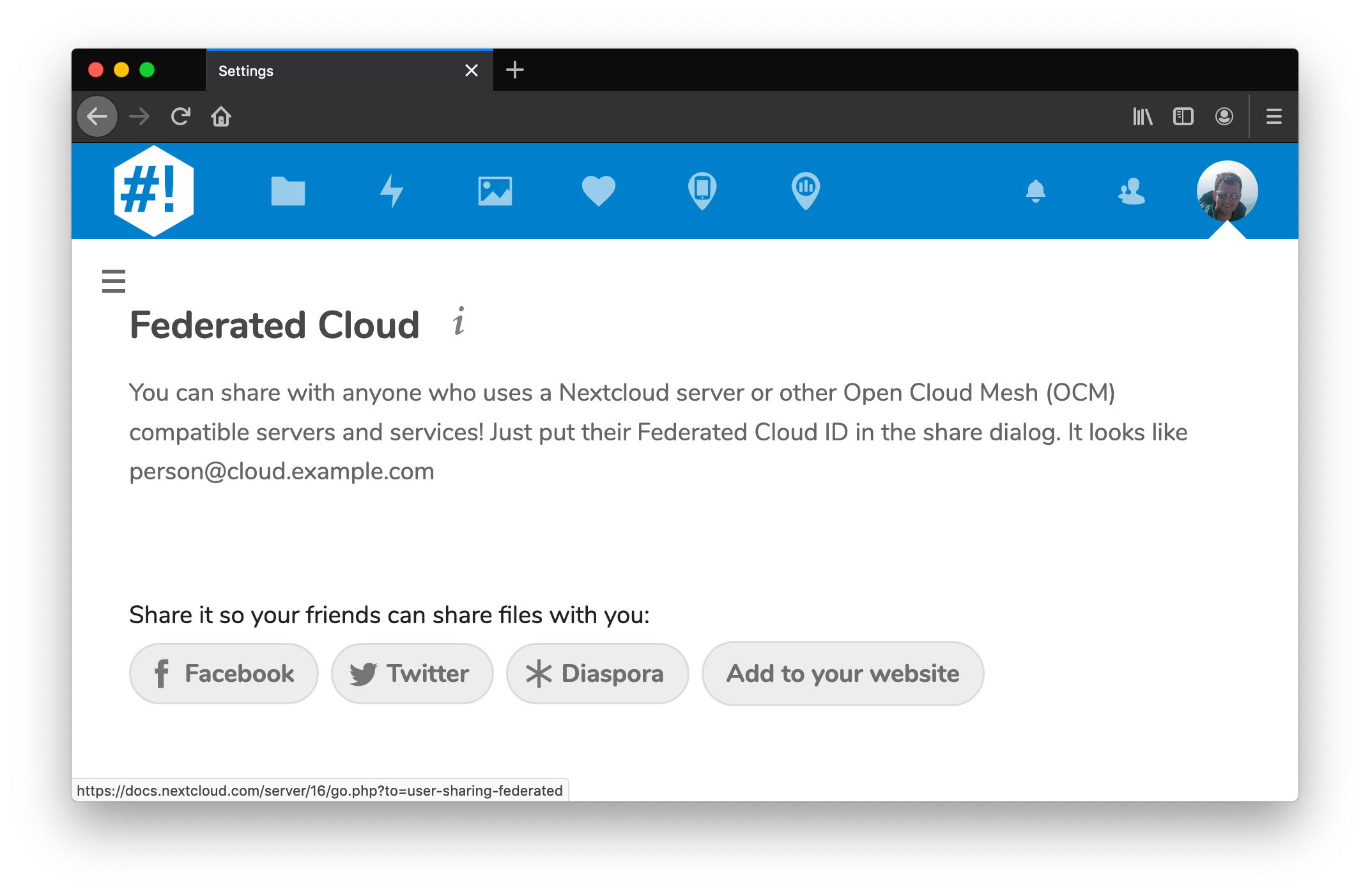 Auswahlkriterien für self-hosted Software
Projektaktivität
wie lange gibt es das Projekt schon
Daten-Im- und Export
Zusammenspiel mit bestehenden Diensten
Technologie-Stack
FOSS vs. proprietär
Aufsetzen vs. Betreiben
Aufwand vs. Nutzen
Beispielarchitektur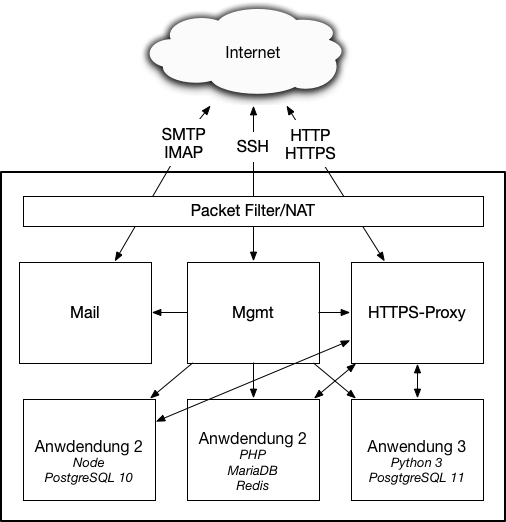 Beispielarchitektur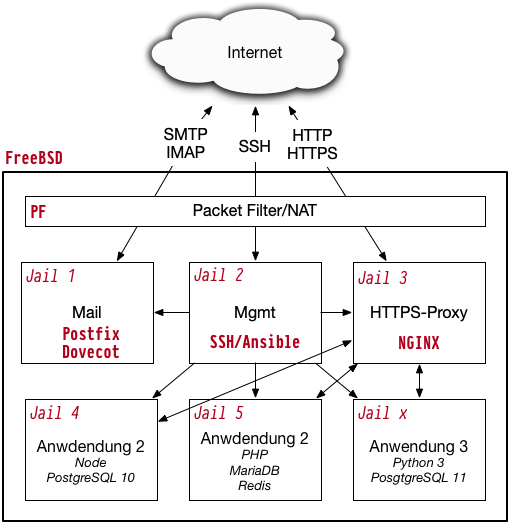 Mindestanforderungen für Self-Hosting
Backup

RAID, Dateisystem-Replikation != Backup
Empfehlung: BorgBackup

Monitoring
OS und Software regelmäßig patchen!
HTTPS only
Backup (really!)
Monitoring: Netdata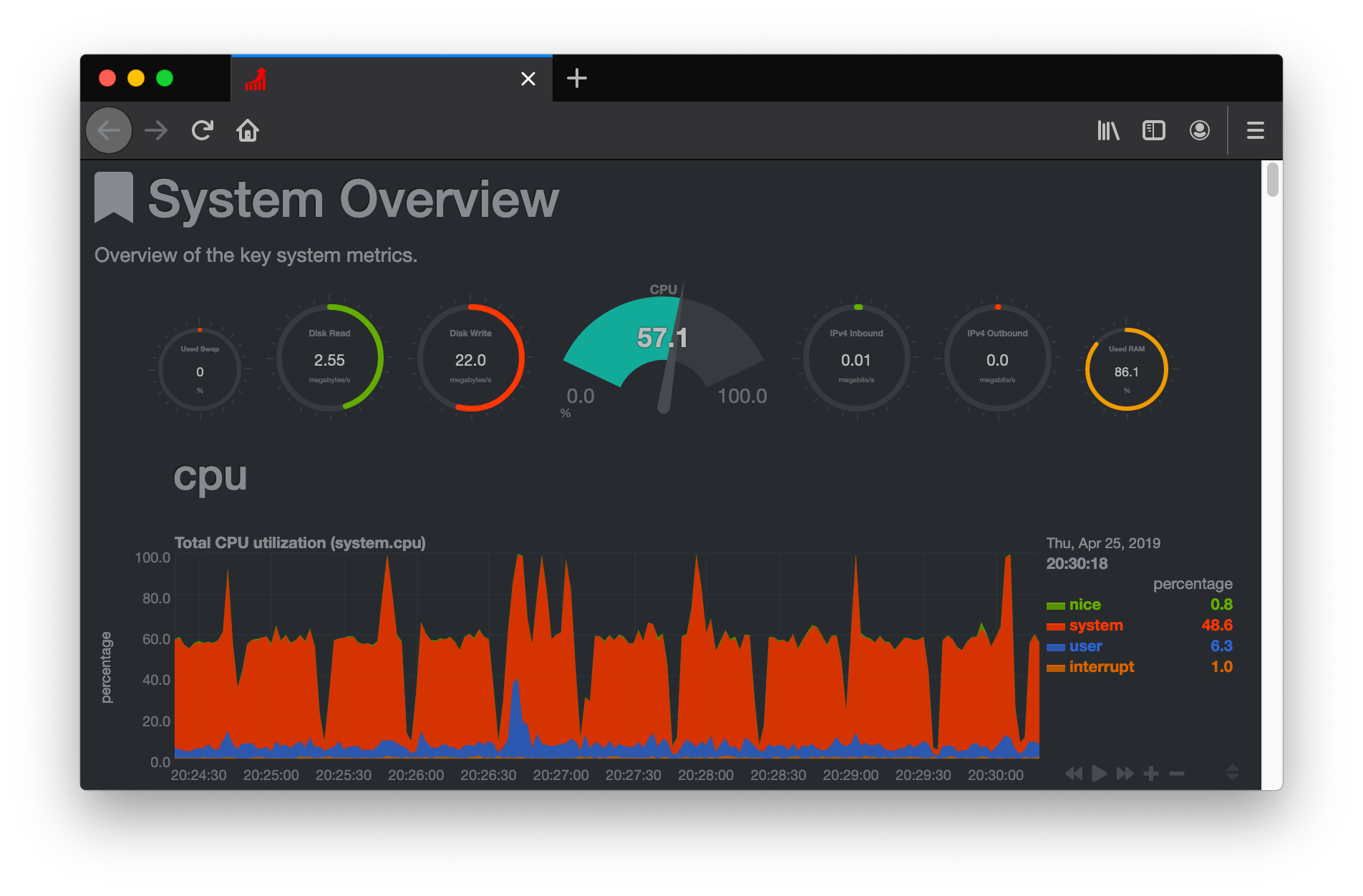 Zugriffsschutz
physisch: FDE
VPN
SSH Forwards
IP-Adress-Whitelisting
TLS Client-Zertifikate
HTTP Basic Auth
MFA, OTP
Authentisierung-Mechanismus der Anwendung
Hintergrundrauschen reduzieren
Default-Ports ändern
Geoblocking
Client-Voraussetzungen
HTTP-Header-Einschränkung (User Agent)
»The web is for everyone and collectively we hold the power to change it. It won't be easy. But if we dream a little and work a lot, we can get the web we want.« — Tim Berners-Lee
»Let there be a digital future, but let it be a human future first.« — Shoshana Zuboff, The Age of Surveillance Capitalism
Anhang: Links und Projekte
Anlaufstellen zum Thema Self-Hosting
Projekte rund um das Thema